Latest offers
Remember the excitement of making a den out of old sheets and pegs, or creating your very own 'cave' in the back garden? Being a kid is a bit like being an explorer.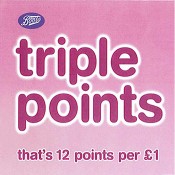 Advantage Card holders rejoice because as of Friday 27 March you can earn Triple Points on everything you buy at Boots when you spend £30 or more in-store. This offer only runs until Tuesday 31 March so make the most of it and stock up on beauty, cosmetics, skincare and haircare, currently on 3 for 2. This is also a great time to buy your large beauty electrical appliances and get body-ready for the summer.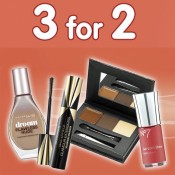 Enjoy great savings at Boots on make-up from all cosmetic collections, including No7. Make use of their 3 for 2 offer and stock up on new season colours and products from L'Oreal, Barry M, Bourjois, Max Factor, Revlon, Rimmel, Essie and more. With this great offer why not experiment with your look and give yourself a makeover. Pop into your nearest Boots store and try some great cosmetics brands on size.
News & events
A gorgeous new collection, exclusively designed with Fifi Lapin is set to arrive in selected Mamas & Papas stores on March 30.
Bongo-Bongo, the popular local preschool music session is coming to Escape from 24 April 2015. 
Have your say
Vote for the cutest spring baby and then tell us you don't feel full of the joys. Which makes your heart thaw like frost in the first light of spring?